In a digital world, your packaging and printed material needs a bit more love to stand out. My print and packaging design will help elevate your position on the shelf, at the trade show, or anywhere in between.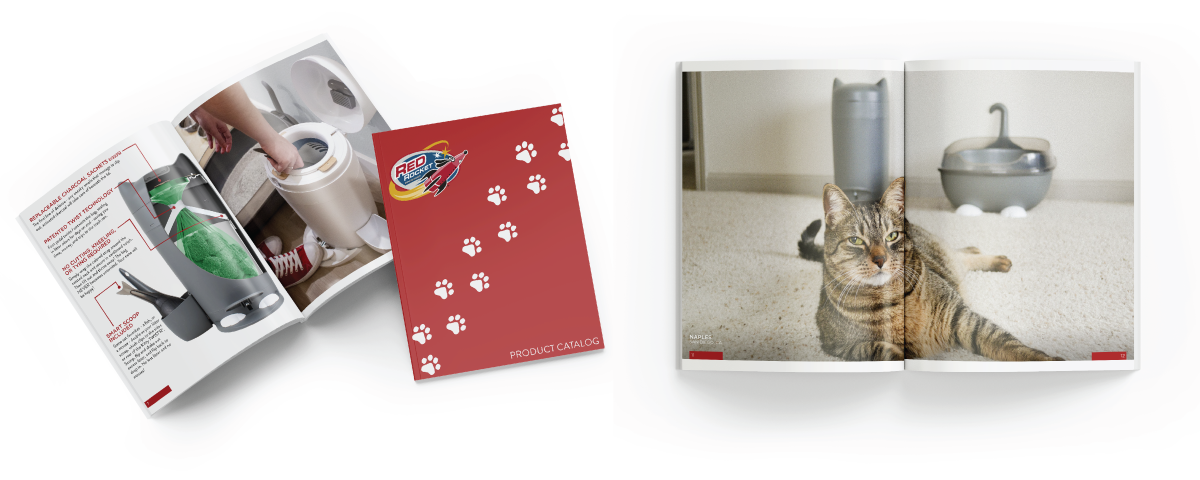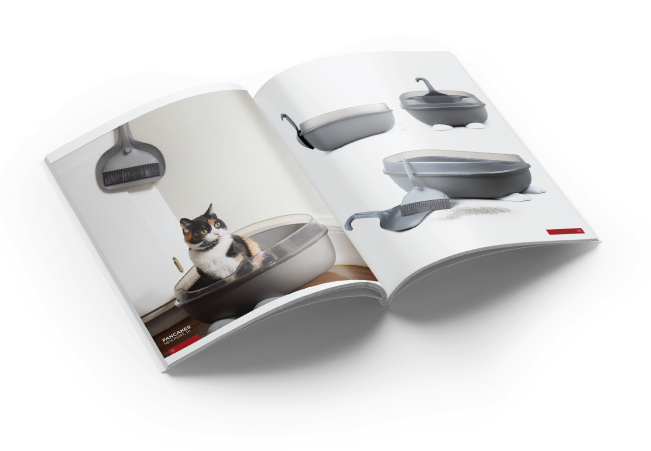 Red Rocket Pets, a pet product company out of California, needed a catalog to use at trade shows and sales meetings. We rounded up images from cat lovers, created a few renderings, and took all of the studio photography in order to create a clean, concise piece of literature.
Designed for Red Rocket Pets. 25 pages, plus cover, printed. View full catalog here →
How do you sell a potty trainer? It took a while to wrap my head around it too. On the shelf, it's fairly obvious what it's made for – plus you can hold it, feel it, and get a good sense of what you're getting yourself into. I took the photographs necessary to make this packaging pop – it needs to look "in use" without turning people away. Have you ever tried to take a photo of children – but with actual directions on what they need to do??
Designed for Prince Lionheart. Shelf product, full color cardboard package with hanger.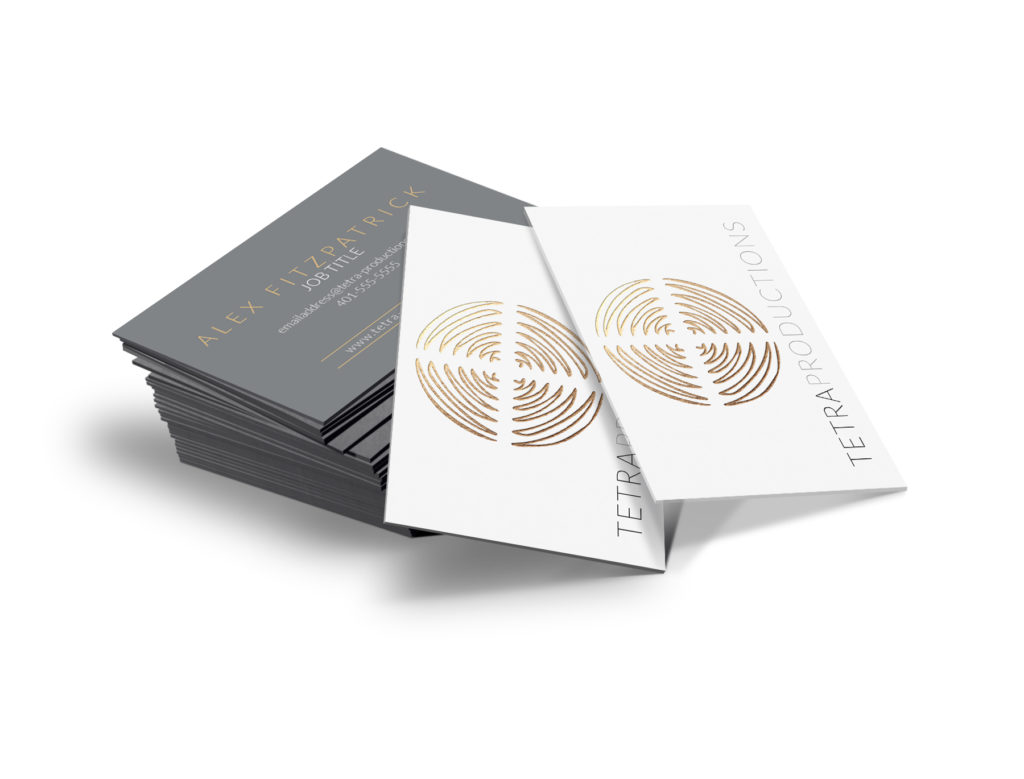 Tetra Productions LLC, a film production company originally based out or Newport, Rhode Island, needed branding for their printed pieces – contracts, waivers, final scripts, you name it. My personal favorite piece we created was their business cards – printed with a pressed gold foil logo on the front.
Designed for Tetra Productions. Printed on a variety of stationary.
To coincide with the launching of Red Rocket Pets, a few different versions of packaging had to be prepared.
The first is the direct-to-consumer shipper that can also be used on the shelf in big-box stores. While many shipping carriers prefer minimal information on shipping parcels, it was determined this particular design was low-risk.
The second set of packages is the shelf packaging for the Kitty Twist'r® and Multi Kitty Twist'r® refill bag packaging. These are designed for the 10 pack of refill bags, with a resealable top for easy use and storage.
Designed for Red Rocket Pets.